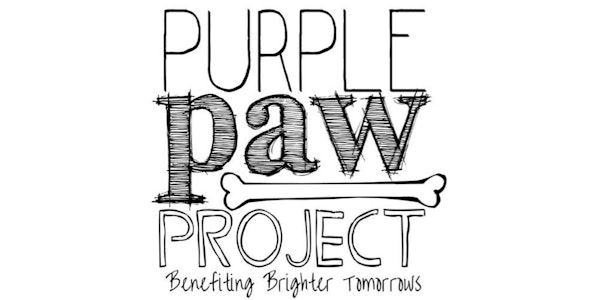 The 3rd annual Purple Paw Project will host a variety of pet and family friendly activities along with domestic violence education and resources for our communities.
Register or visit www.brightertomorrows.net for sponsorship information.
The mission of Purple Paw Project:
The ASPCA estimates that up to 48% of women stay in abusive situations longer because they fear for the safety and well-being of their pets. Additionally, pets that live in domestic violence situations are 11 times more likely to be abused as well. Unfortunately, because very few domestic violence agencies can accommodate pets, victims face the terrible decision of either leaving their pets in a dangerous environment, or giving up their pets. Brighter Tomorrows is acutely aware of this gap in domestic violence services and the emotional toll it can take on our clients. Purple Paw Project serves to raise awareness and community support surrounding this important issue.