HOUSING ADVOCACY
Housing and Homelessness
SURVIVOR RIGHTS
Understanding survivor rights. Because of unique safety considerations and often urgent circumstances, housing can pose instability and other issues for family violence survivors. However, survivors retain both State and Federal legal protections related to finding and maintaining safe housing including lease termination rights.
GRANT FUNDING
Untapped funding sources. Overtime, there are new funding sources as well as others that shift and change with the potential to supplement core services and housing assistance options for survivors within your community.
Evidence-based research. TCFV created a funding guide to support grant applications with evidence-based research underpinning the need for housing and housing assistance options for survivors.
Collaborative community funding. The Community Development Block Grant (CDBG) Program provides annual grants to cities and counties to develop viable urban communities. The CDBG Program provides annual grants to cities and counties to develop viable urban communities. Family violence centers, as nonprofit organizations, may be eligible to partner with local and state governments who directly receive CDBG funding. Determine whether your program could benefit.
TRANSITIONAL HOUSING
Making the Transition
Along with supportive services, transitional housing (TH) provides free or reduced-rent apartments or rental units for 12-24 months allowing survivors time to heal from trauma and work on any barriers they face securing permanent housing. Barriers can include ongoing safety concerns, housing discrimination, limited social support, and financial instability.
TCFV equips family violence programs with fundamentals and best practices for domestic violence transitional housing.
RECENTERING HOUSING
Training Series
ReCentering Housing is a four part training series that addresses racial equity, equitable polices, survivor peer support, and immigrant survivor rights – all with a focus on transitional housing.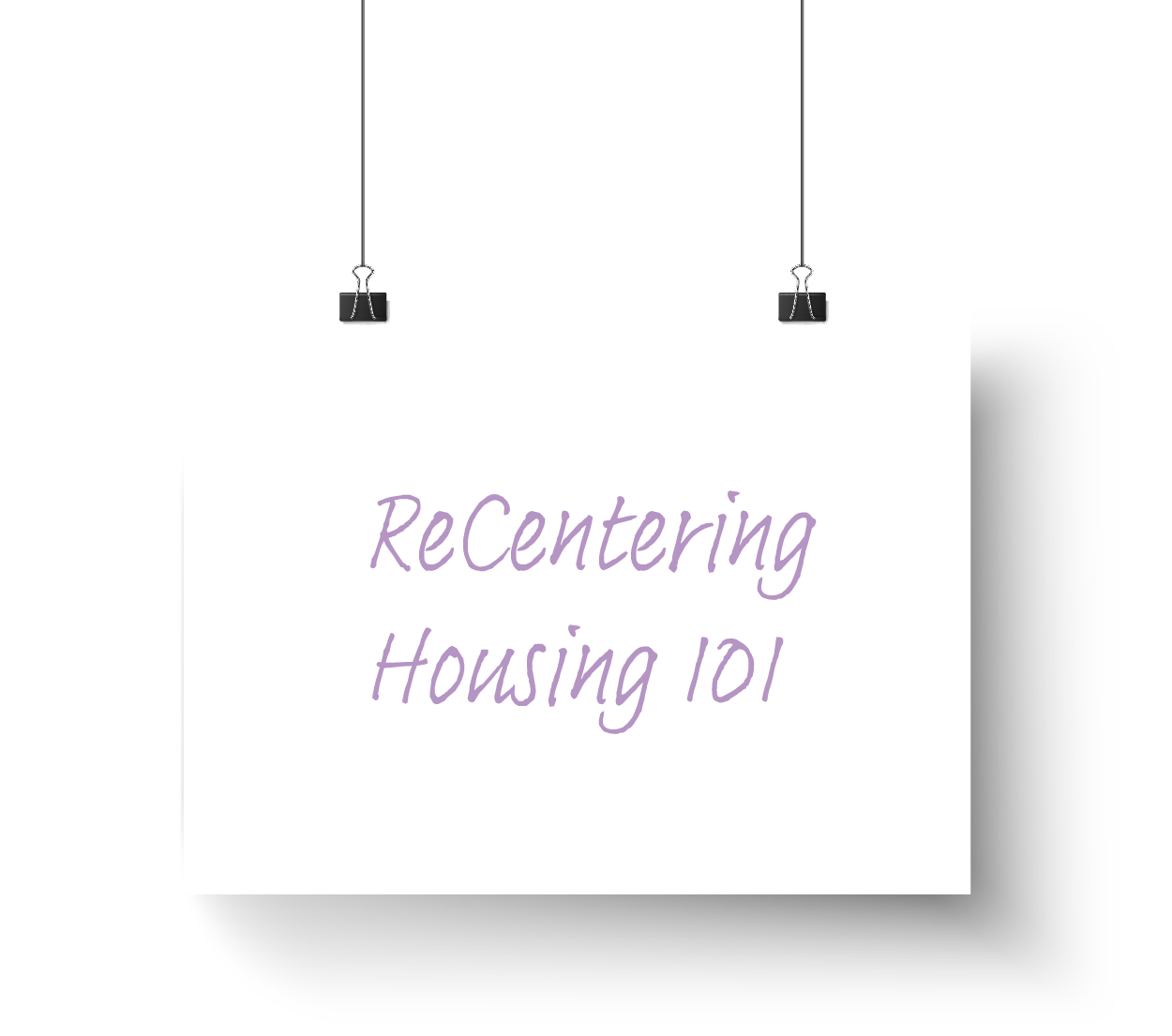 RACIAL EQUITY
Identifying housing inequity. In order to create change, we must first understand implicit racial bias, the historical construction of race and racism, and how it shapes housing policies within the United States. Reviewing the historical context of housing policy helps us identify the need and work toward racial equity.
EQUITABLE POLICIES
Advocating for equity. Conversations around diversity, equity, and inclusion are often fraught with charged emotions and misunderstandings. Because these conversations can be "hard" they are often avoided altogether, ultimately leading to race-related inequities in domestic violence work.
PEER SUPPORT
Valuing survivor peer support. Peer support takes us back to our roots: building together, reclaiming together, sharing together, and thriving together. Survivors are their own best resource and being in community with other survivors can be transformative to the healing process.
IMMIGRANT RIGHTS
Housing rights for immigrant survivors. Immigrant survivors of domestic violence face considerable barriers in obtaining and maintaining safe, decent, and affordable housing. Although immigrant survivors are legally eligible for shelter and transitional housing regardless of their immigration status, many have difficulty accessing housing.